March 15th, 2017
Geraldo discusses MSNBC Host Rachel Maddow's hype over President Donald Trump's 2005 tax returns. Rachel Maddow takes over the mantle of Al Capone's vault with empty claims of a block buster reveal. We compare Maddow's critique of Geraldo's Coverage during the leaked "open mic" scandal with Access Hollywood's Bill Bush.
Visit the podcast website
50 Highs & Lows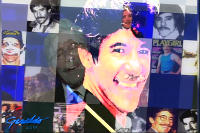 Four decades in the news business. If I may say, that is an incredible run in a dynamic, exotic, wonderful, often important but frequently stressful and sometimes dangerous business that tends to wear out people more quickly..More
Mar 04, 2017

Woke up to a new blizzard of tweets from President Trump alleging his offices in New York were wiretapped by the Obama Administration. Don't know if that is true...

Time is right for immigration reform

Feb 28, 2017

Hi sorry I've been away. In London at the moment, back tomorrow night to battle Bolling on O'Reilly Wednesday evening. I'm writing now because I just heard President Trump say the time is right for an immigration reform bill. ...

Feb 15, 2017

During the drip drip of Watergate, every time President Richard Nixon seemed about to survive drowning, a new tsunami struck. Every time President Bill Clinton seemed about to float out of the Monica Lewinsky scandal, another wave of bimbos hit. Now ...